F4 Reunion! Oh my heart...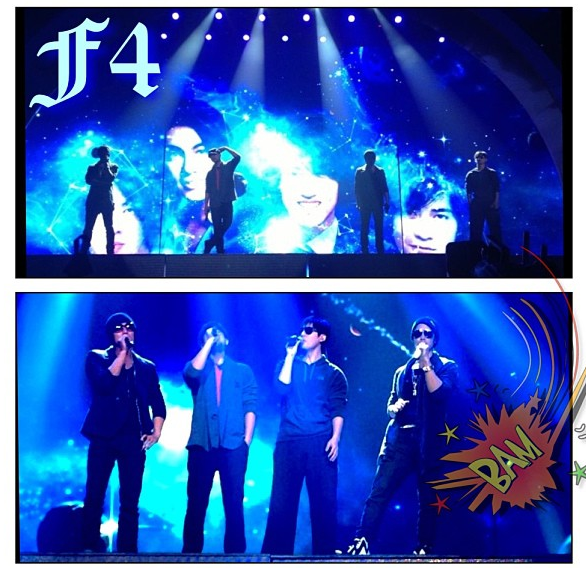 The above photo is graciously shared by
Vanness Wu
, known in the
Meteor Garden
-verse as Mei Zhuo.
I had no idea this was happening. Actually, I don't know where this is and what it's for. All I care about is that F4 - not "JVKV" - had a reunion performance. Hell, I don't even know what song they did. I don't care... damn.
In the days before smartphones and affordable digital cameras, braved stampeding crowds just to watch them live. I've seen them in all their Philippine concerts as well as Ken Zhu's movie premiere night for
Batanes
. I have a short video of his speech somewhere taken from my ancient camera phone. I know it's in my network of social media sites somewhere or lurking in my harddrive but yeah. Ken Zhu is my F4 bias. <3
I pretty much LOST MY MIND when I saw these photos. F4 was my BIGBANG ten years ago. Irrational love. Sang all the songs, watched all the dramas, saved all the pictures. Even managed to learn shopping Mandarin Chinese. Not bad for a 14- to 18-year-old. Self-taught! Oh the things I do for these artists...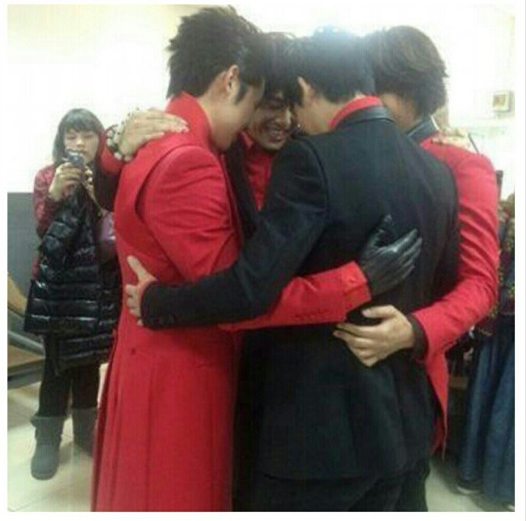 If this is your photo, message me so I can credit you.
This photo messed with my feelz. OMG. You guys have no idea.
Waaaahhhh! F4ever!
加油!
My favorite F4 song. And yes, I still know all the words. I love it so... <3