Review: Victoria's Secret Lip Products
Not too long ago, Victoria's Secret had a promo for 4 for $20 if you buy from their Beauty Rush makeup line. I had a $10 voucher to use up before April ended so I decided to check out their makeup line. I've never tried any of them before and I must say, I'm pretty impressed.
I bought four lip products and four eyeshadow palettes in two separate shopping trips. I might do a review of the shadows but long story short, I've been using them a lot and I do like them. As for lips, I got three jumbo lip glosses and a lip tint. I'll be doing a separate post for the lip tints that I have so this post is for the
Victoria's Secret Beauty Rush Glossy Tint lip sheen
.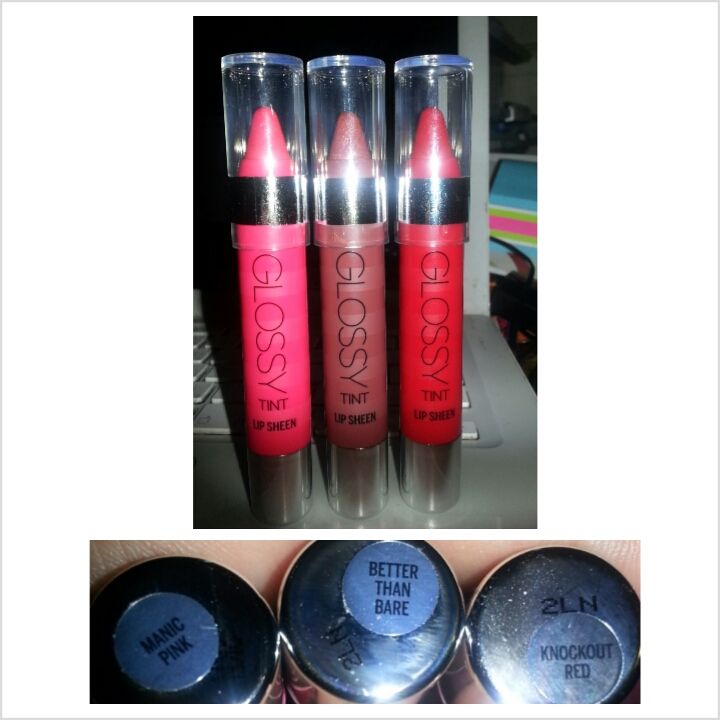 Sorry for the shoddy lighting and crappy pictures. I got bored and I just want this review out there. I haven't read much on these babies which is a shame because they are really good. I think there are four colors available, at least at the store. The one that I don't have here is Boudoir Pink. After swatching over and over at the store, I settled for these three.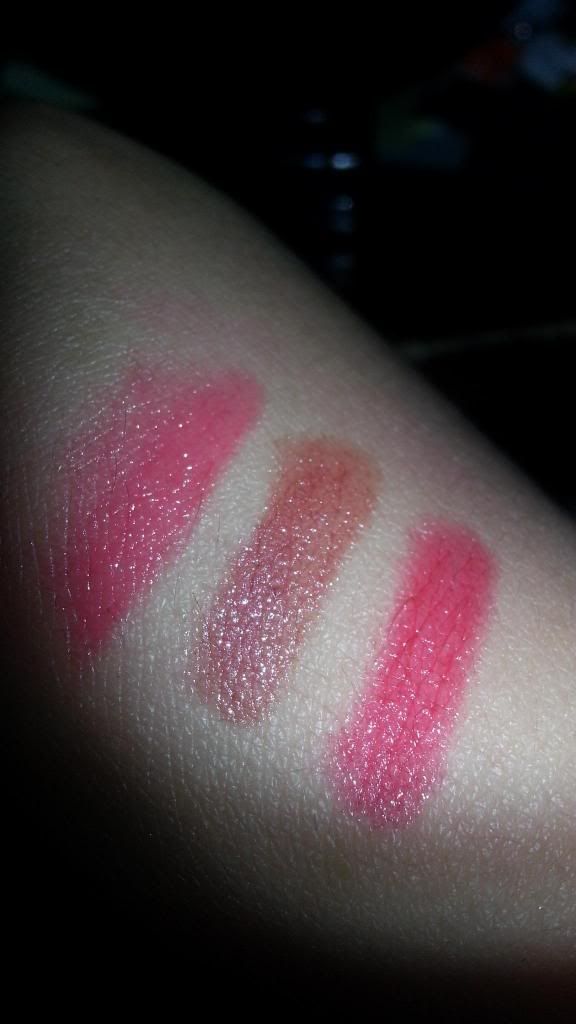 This is Victoria's Secret answer to the jumbo lip color craze. It is similar to the Clinique Chubby Sticks, CoverGirl Jumbo Gloss Balms, and Revlon Just Bitten Kissable Balm Stains. This is not a stain though. It is a very pigmented lip color with a lip balm-y feel. And it has a shine like a gloss. It goes on smoothly and it is very buildable.
When new, it has a long point similar to the Neutrogena Moisture Smooth Colorstick. The outer tube is textured plastic, alternating matte and glossy stripes. There's a twist up mechanism on the bottom so you don't have to sharpen them... although you do lose the pointed tip. Also, you have to be careful when putting on the cap because you can easily nick the product that does not twist all the way down the tube. Until you use it up that far, of course. When twisted all the way up, you get approximately an inch and a half of product.
It has a weird scent that is not bothersome. I just can't place what it is. It smells kind of sweet plastic-y, and it reminds me of stale icing. Is that weird? LOL. Again, it's not annoying. You can only smell it if you really sniff the product. XD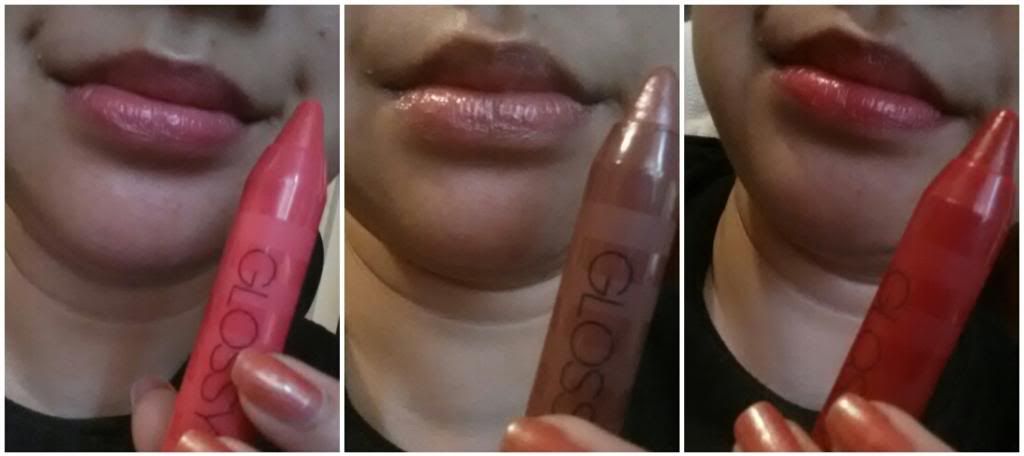 (L-R) Manic Pink, Better Than Bare, Knockout Red
Color-wise, it's very glossy and buildable. It doesn't feel thick or greasy nor is it drying. Manic Pink is a sheer candy pink. It is slightly lighter than my natural lip color. It is perfect for everyday wear, a day out at the beach or lunch with the girls. Better Than Bare is brown. BROWN. Me no likey. It's not flattering on me and it emphasizes the creases on my lips. And it's brown. It's not a shade of nude that I'd prefer. The sheen it has makes it almost look metallic. I think it even has microglitters. Not a fan.
My favorite of the three is Knockout Red. I'm impressed at how pigmented this is. You can build this up to total opacity just like a lipstick. It is on the darker red side and the shine is not too out there. If you're new to red lips, give this a try. You can apply this as sheer or as heavy as you want. Out of all the jumbo sticks that I've tried, it's the red that impresses me the most. This one is definitely a winner.
So how does this match up to the other jumbo lip products? Well, for $9 a pop and getting about an inch and a half of product, it's a bit steep. The ELF ones are $2 and it has a wider shade selection. The CoverGirl ones are also a bit cheaper but they feel waxy on the lips after a few layers. Revlon's offering doubles as a stain and not all of us want something drying. If you can get this on sale, please do.