Jeremy Renner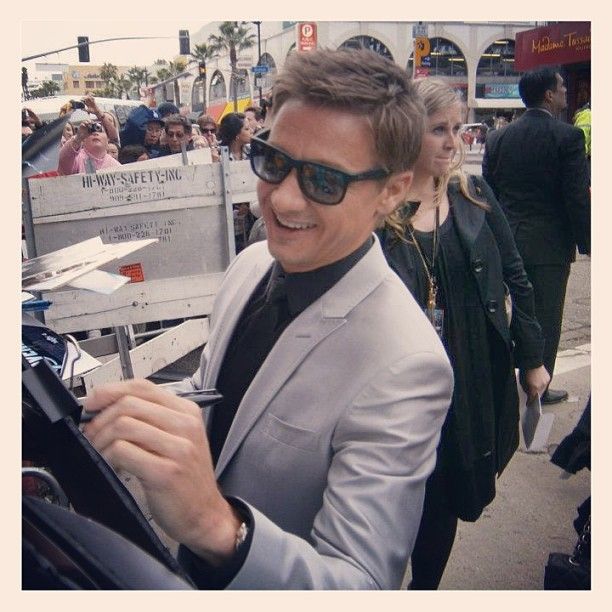 Happy birthday, you sexy hunk of a man! Jeremy Renner is 42 today, y'all!
This photo was taken by my brother when I took him with me to the world premiere of
The Avengers
. That day, I was able to hold my sanity long enough to ask him a few questions. I asked him what he thought of the Philippines (he filmed
The Bourne Legacy
there for a couple of weeks). This is what he said:
I loved it there. Beautiful people. Beautiful country.
Aaaah... *hearts in eyes* He's amazing. I can't wait for
Hansel and Gretel
. Any excuse to see him on the big screen!