내게 생일 선물!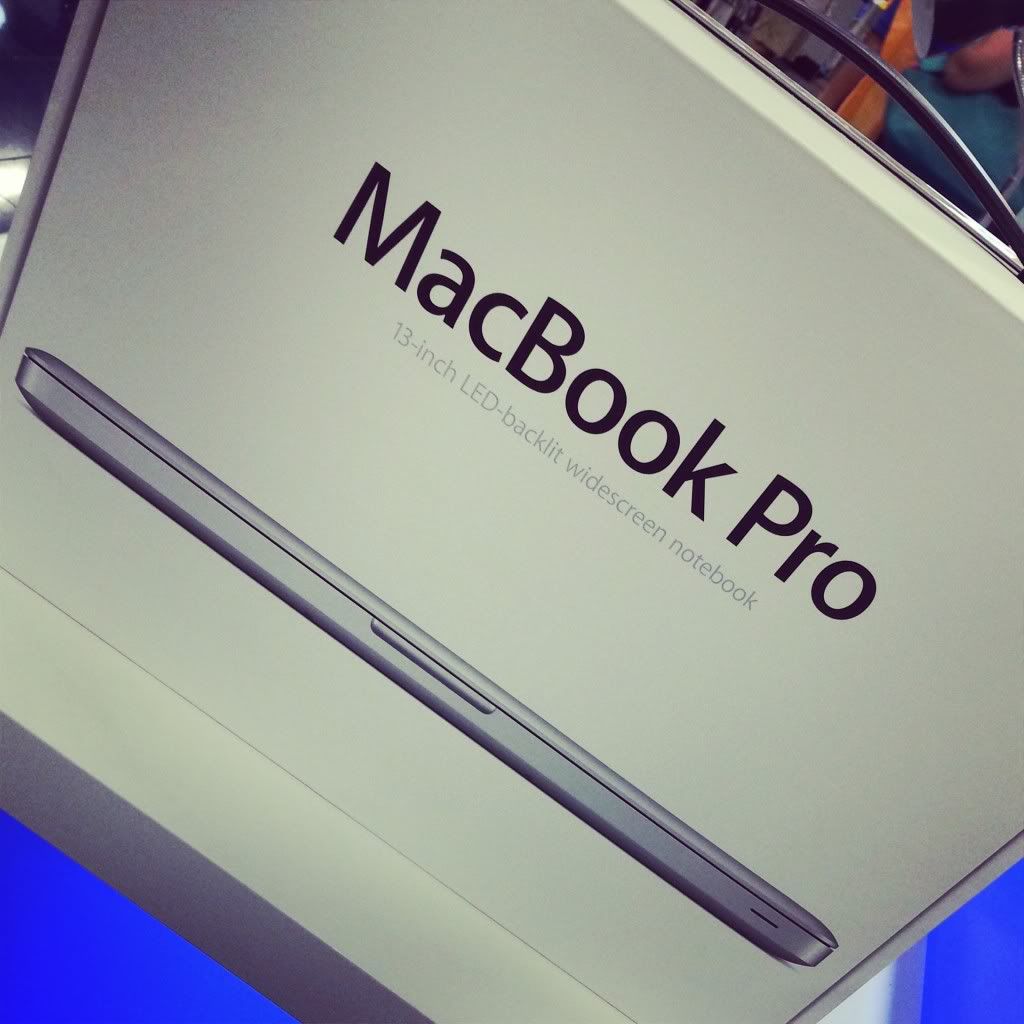 I've been a Mac user for close to ten years. I made the switch and never went back. Using Windows computers is a necessary work hazard but I've been pretty faithful to Mac when it comes to my personal computer. Although I prefer the Samsung S3 over the iPhone, nothing beats an Apple computer.
I've had my trusty Macbook White for almost seven years. It began to show signs of wear a little over a year ago. The OS was phased out and I could not use some newer apps because I need an OS update. And if Safari itself bails on you, that means you need to do something with your OS. But I didn't have enough memory to go from Tiger to Mountain Lion. Yes,
Tiger
. I had to find versions of some apps so they can work with the measly OSX 10.4.11.
Spotify was one of those apps that did NOT have a version that worked on 10.4.11. I
love
Spotify. LOVE. IT. And it irked me that I have access to it at work but not at home where I needed it the most. It almost made me want to opt for a cheaper Windows netbook just so I can download Spotify. But no... I held out for another year until finally, I just gave in.
There came a point where I didn't even want to attempt using my old Macbook. It was slow, it had no memory, and it was just old. It was time for a change.
I admit that Spotify is one of the main reasons why I caved. I wanted it so badly. And also, the price. Best Buy has the least expensive price point for Apple products right now. Plus, it's my birthday month... since my NYC (and South Korea) trip is no longer happening, I want to do something special for my quarter life year. Even if it meant crazy spending.
While "crazy spending" is no stranger to me (unfortunately lmao), this is a pretty big ticket item. I may have let go of $$$ this much in the past but in smaller increments (ahem, ALIVE TOUR, I'm looking at you). On top of the computer, I also picked up some DVDs for me and for a gift. But ya kno... it didn't feel that bad lol!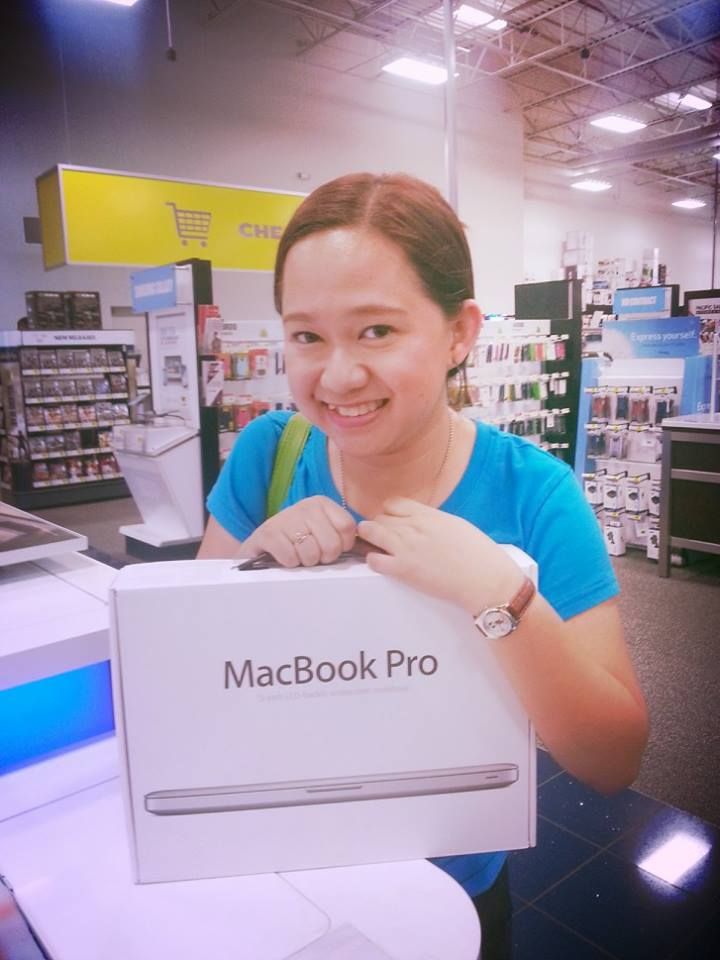 Here's my obligatory "kid in a candy store" picture. Heh. That's my "red" hair for ya. I try haha.
So pretty! :) I tend to have Studio Ghibli wallpapers on my computers. My last one was
My Neighbor Totoro
and now it's
Howl's Moving Castle
. I even want decals. Although I have my eye on this S.H.I.E.L.D. decal.
You're asking what will happen to my old Macbook? Well, it's still functional. I can still do MS Office stuff on that since I don't have it here on my new one. And oh, I have the 2011 YG Family Concert DVD but in Region 3. Guess what was the last thing I did before fully switching machines? Yep...
I switched that baby up and I am finally able to watch this. Sure, I saw this on YouTube already but I have the original DVD that I couldn't play before. 대박!
I can't wait to explore my new Macbook Pro. I find myself typing even faster. Aaah, I'm in love. Welcome to my fantastic world! =D