Look of the Day [20130629]
Yesterday was bittersweet. It was the last day of my Korean language class. I do get my Saturdays back but I did look forward to my Saturdays because I get to go to school, speak and learn Korean, and be in Old Town Pasadena. Saturdays is also when I go on my book runs. I drop by 2-3 used bookstores and get away with 4-6 books.
I will still be continuing with my Korean languages studies. I have books for self-study and the progress I made in that 6 months have been very positive and it opened my eyes that I can do it. I've had instances where I used that knowledge and that keeps me motivated.
So yeah. 거맙습니다,김선생님그리고
Pasadena Language Center
!
I am starting to feel summer. I mean, really
feel
it. It's time to wear shorts again!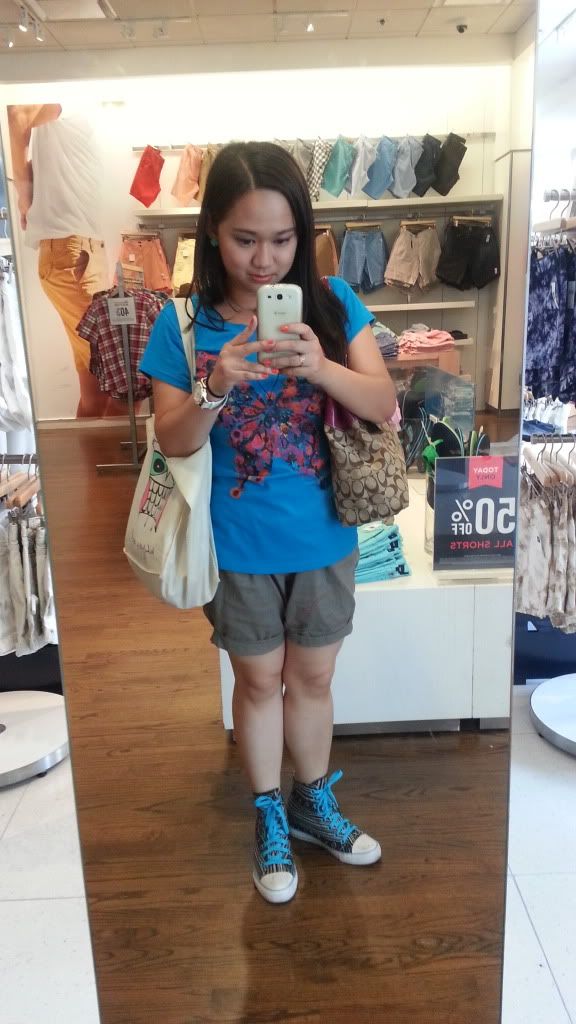 Outfit:
a shirt from Joe Boxer (one of my favorites)
shorts from Calvin Klein (I love CK bottoms - has nothing to do with 탑 though lol.)
Daddy's Money shoes from Ross (I call them my GD shoes and they are extremely comfortable)
Coach bag
Forever 21 shopping tote that holds my Korean books
Marc Jacobs watch
Makeup:
Lumene VitC+ BB Cream (this stuff is amazing)
ELF Mattifying Face Powder
ELF warm bronzer
Wet n Wild brow kit
Wet n Wild eyeshadows (I used 3 colors from 3 different trios, can't remember lol)
Physicians Formula pencil eyeliner
... I cannot remember which mascara I used lol
Missha The Style Defining Blusher in Baby Coral
Missha M High-Glossy Pure Lip Rouge in GOR01 Overjoy
Maybelline gloss in Captivating Coral