2014!
Happy New Year
from one of the many poor losers who are back to work a day after New Year's Day.
2014 is the Year of the Wood Horse. That means, it's a fcking crappy one for us Dragon people. Oh well, GDYB... you milked 2013 for all its worth. Let's just hope for the best this year. (Or better yet, rest, you two!)
Yesterday's Pasadena Tournament of Roses was beautiful but less eventful than last year's. The theme was
DREAMS COME TRUE
. Don't we all want that.
The final block of parade passes near where I live so we don't pay for bleacher seats by Colorado Blvd. It's not the same view and usually, the floats are damaged and the performers are dead tired. But still, the flowers are pretty. The energy of the people was great though. And we're so close to the floats from where we were.
The Grand Marshall this year was longtime LA Dodgers announcer,
Vin Scully
. I'm not really familiar with him but that's okay. So many people were dressed in Dodger shirts and caps. Our area had so many Michigan State University fans vs Stanford University fans. The day before, I saw a lot of tourists at DTLA wearing their MSU shirts. This morning at Robeks, one of the cheerleaders - says so on his shirt - asked the cashier what the best kind is because it was his first time at a Robeks. I love tourists! LMAO. They won the football game so I threw in a little congratulations their way. One of the girls was so tickled by it she said, "And who said Californians are jaded?! Yay!" Oh-kay.
Anyway, here are some of my favorite floats at yesterday's parade. Clickage for biggage.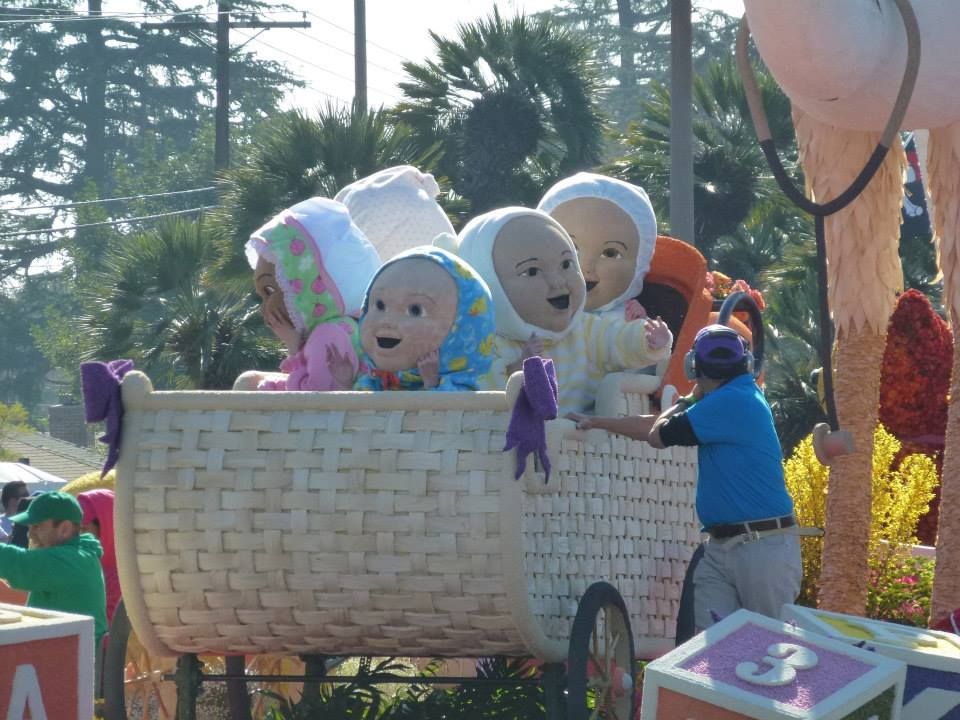 Doomdadadibida...
The creepy as fck Stanford mascot
The Voice finalists: Jacquie Lee, Tessane Chin (winner), Will Champlin.
Follow my blog with Bloglovin