Mythbusters: Behind The Myths Tour - 17 December 2014
Remember this post I made last May of this year?
If At First You Don't Succeed... Myth Busted!
Seven months in the making. Actually, almost three years if you count the first
Mythbusters: Behind the Myths
tour. One of the many promises I made my brother (if you've been keeping up with my blog, you'd know what the others were) is to take him to see the Mythbusters. He missed that first show by a week. This time, I didn't only take him to see the show... we were VIP.
I managed to score the VIP package deal that had the best seats in the house (in my opinion), an up-close encounter with
Jamie Hyneman
and
Adam Savage
, and a photo-op. It was an awesome deal even for the price tag it had. But I did sacrifice
The Hobbit: The Battle of Five Armies
opening day for this though. Both fell on December 17 but
both of us already saw the movie with the cast
. No biggie. ;-)
We have been fans of
Mythbusters
for close to ten years. Same with LOTR, we have a deep history with this show. Our mother was the one who got us into the show. I did mention it to Adam during the meet and greet and he said, "Well, tell your mom we said hello." I told her that and she said that's bragging rights for her!
My brother and I had dopey smiles on our faces days after this moment. Both of us couldn't believe that we actually spoke and shook hands with these two incredible people. It's real. OMG. *moves to the side to fangirl a bit*
Okay, I've recovered. After that, there's the Mega
Mythbusters
marathon on The Science Channel. Oh joy! I did watch a couple of episodes but the bulk of my Christmas break was spent watching
Resident Evil
speed runs and the
Spice and Wolf
anime. But when things got boring,
Mythbusters
was always there for us to watch. (Thank you, new TV and AppleTV.)
I enjoyed this 2nd show more than the first. Yes, awesome seats aside, I thought it was a better show. I mean, it's mostly the same myths and acts plus some newer ones for variety. But even the guys' delivery was much better and there was never a dull moment.
My favorite parts were the explosions montage and the high-speed camera captures. The volunteers are awesome. The enthusiasm from the kids and their parents are just so great to see. There was a kid in line with us going in who said that that night will be the "best night of my life" because he's finally going to see Jamie and Adam. The dad looked as thrilled as his kid. I loved seeing whole families there. Just like the last time.
Adam wore 10+ different superhero shirts and a Han Solo costume. They got Jamie to don a Jedi costume even!
I cannot gush enough over this show. It was so much fun and I'm so glad to have shared this with my partner in crime. Does that make me Big Sister of the Year? Myth... confirmed. ;-)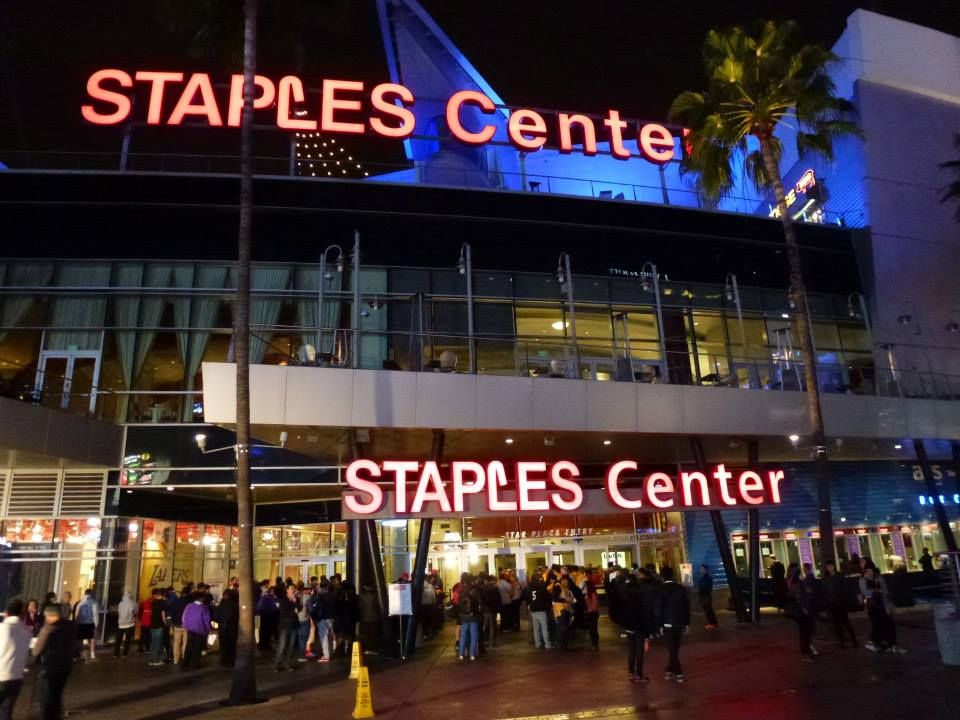 Clippers vs Pacers (I think) across the street
LA Live Ice Rink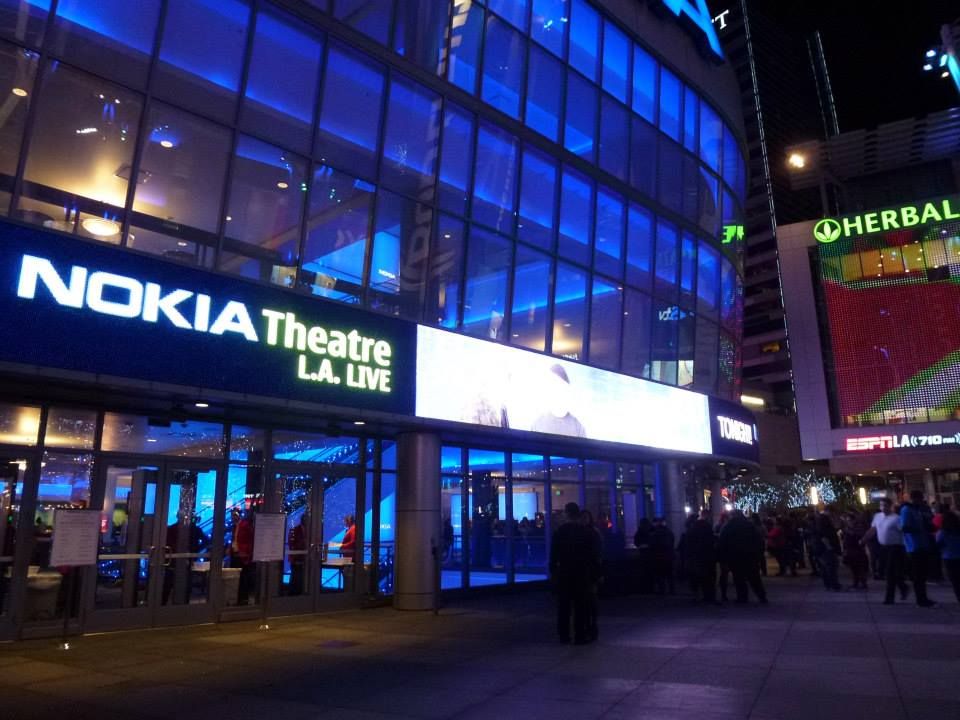 Lines of excited kids and whole families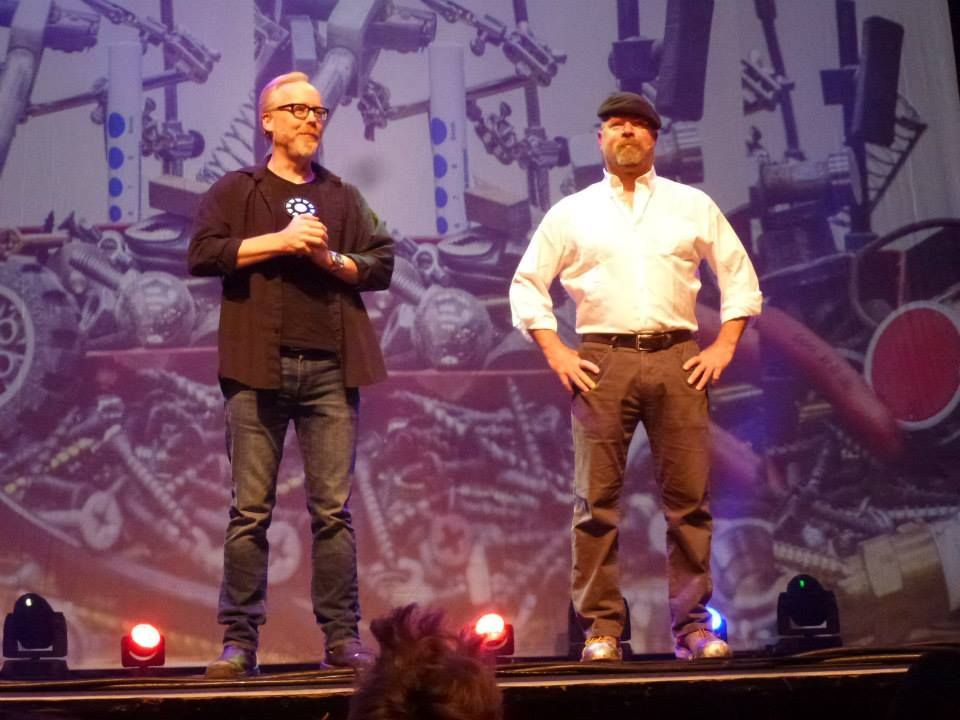 Iron Man shirt
Batman.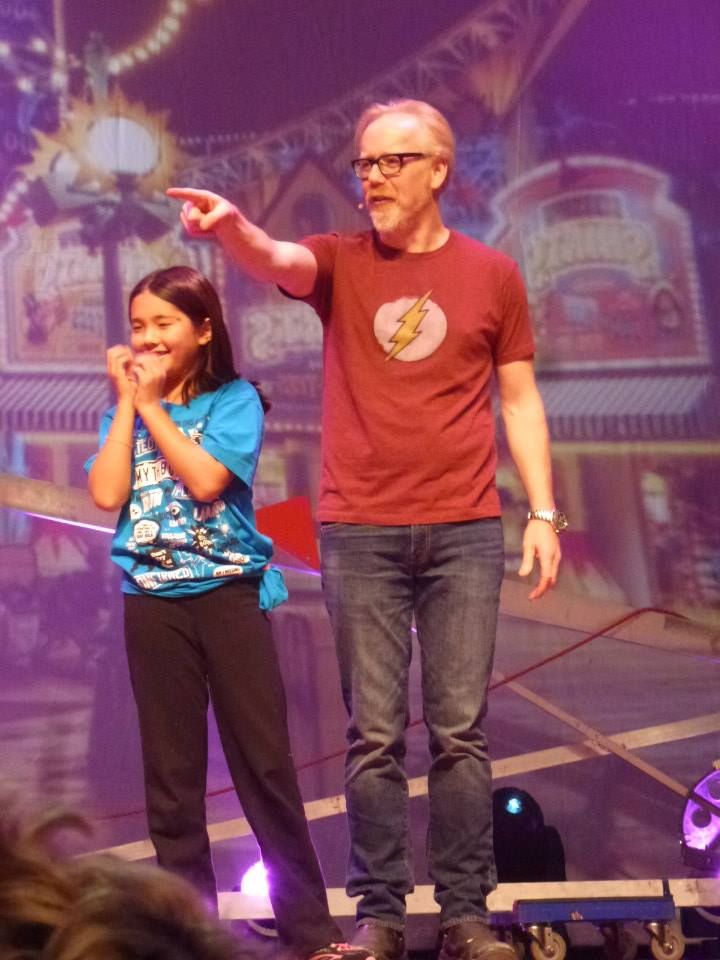 Flash.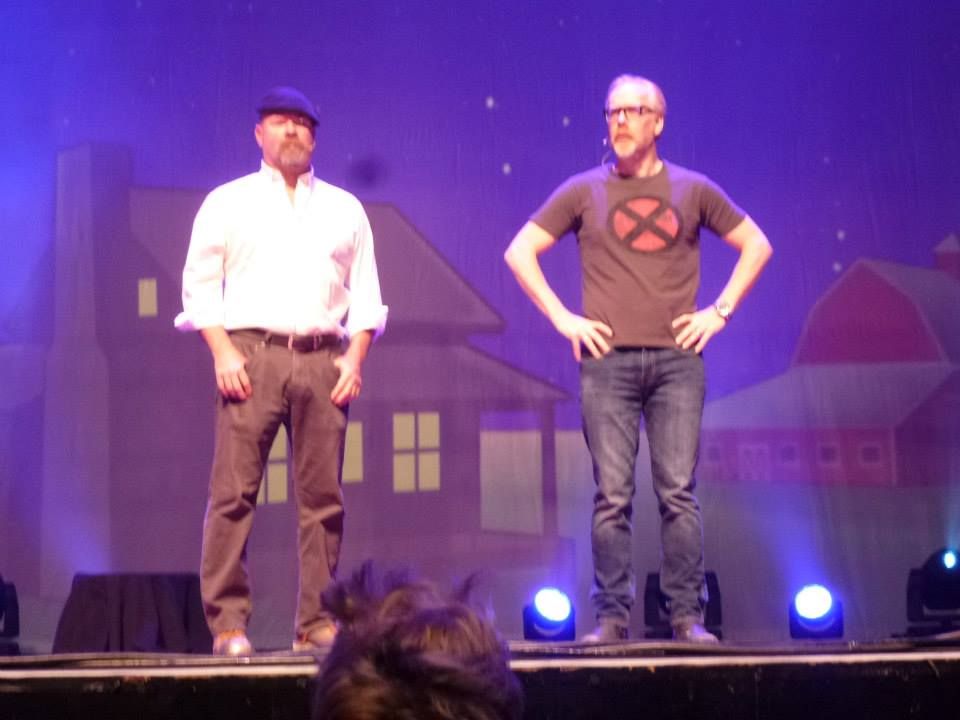 X-Men.
Green Lantern and Jamie destroying a toilet.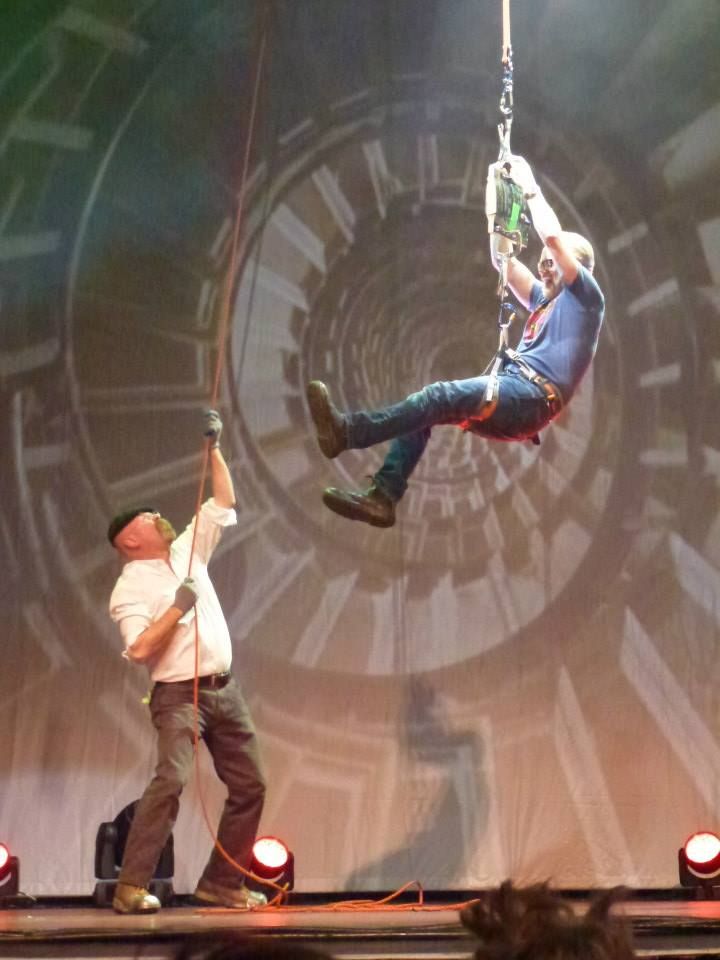 Adam held up by two phone books.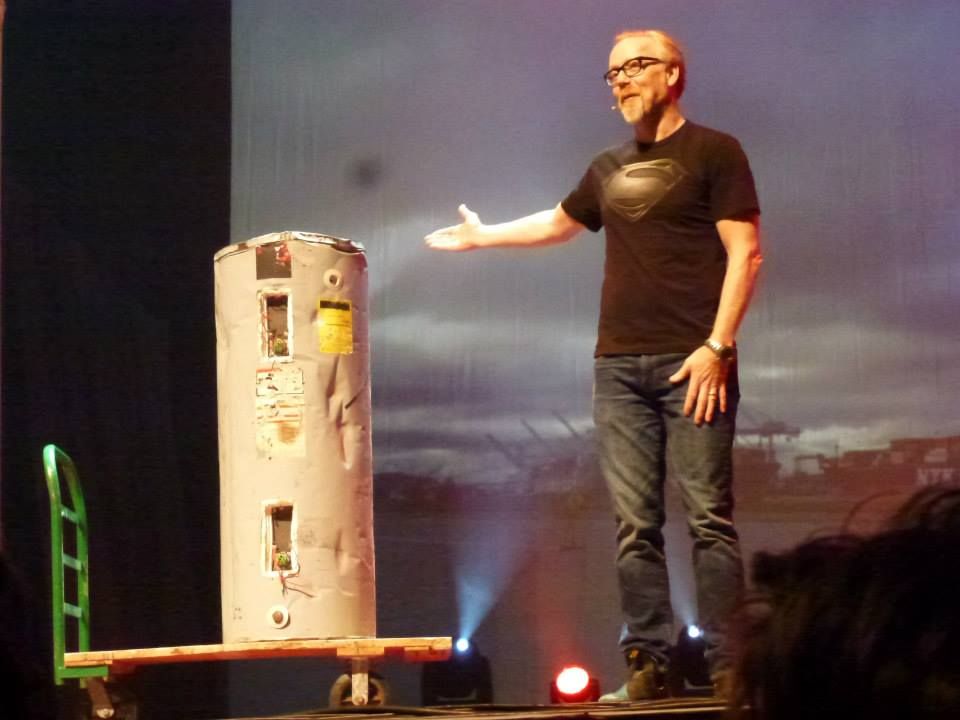 The official Mythbusters mascot
I have that Captain America shirt.
Best tax exempt paintball armor.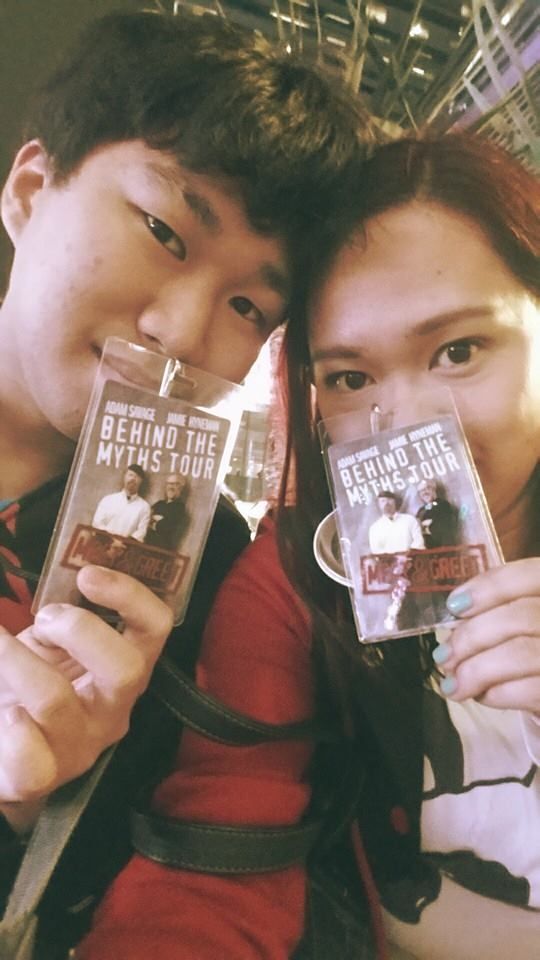 These nerds.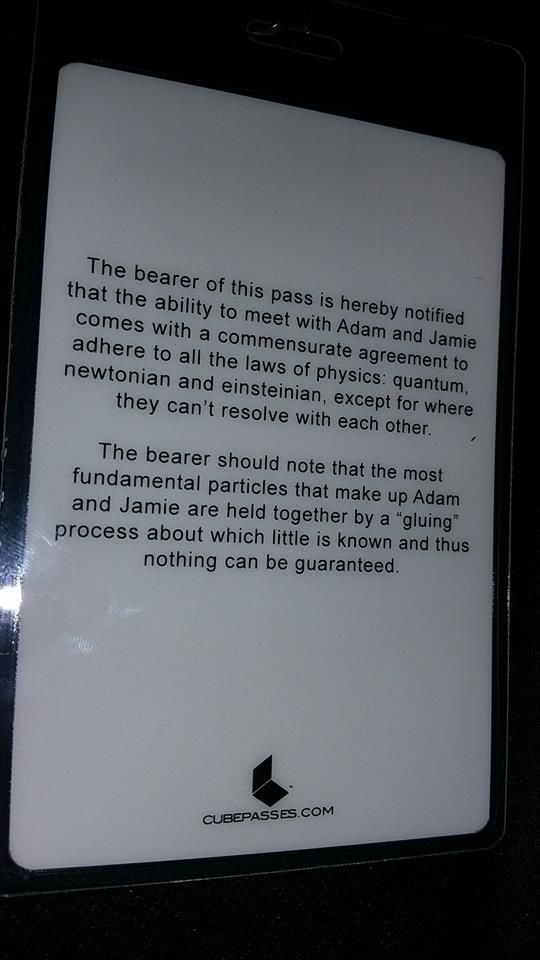 On the back of the M&G card
View from the STAGE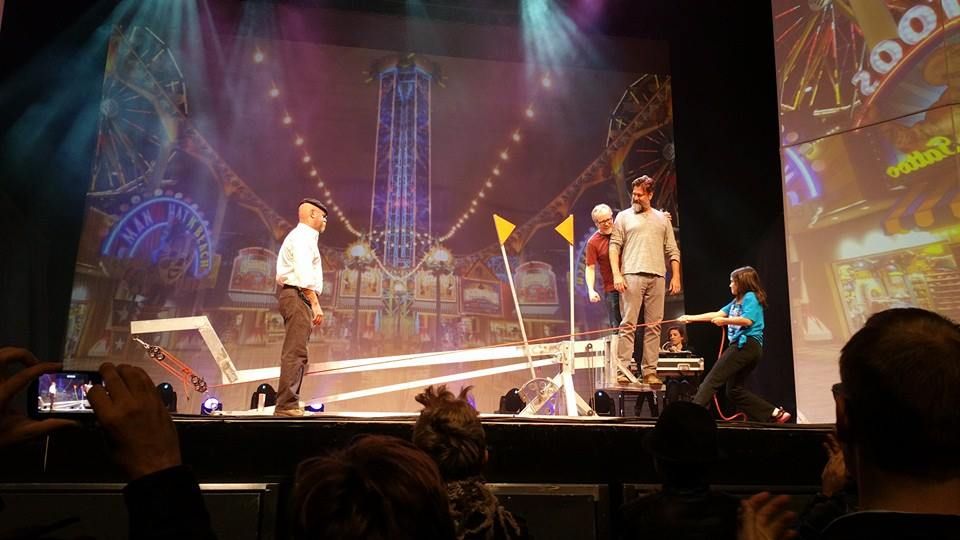 Lifting 2 grown men!
At the Meet & Greet
From @donttrythis. Can you find us? ;-)