Ramen Yokocho Fest [20150329]
Yokocho means "alleyways to the side of the main street". That wasn't the case for the
Ramen Yokocho Fest
held at the Santa Anita Park last 28 and 29 of March.
(I do realize how late this post is but hey, I'm lazy and I'm doing this for free on my already short free time. But hey, I hope you enjoy and I hope it encourages you to check this event out next year.)
I found out about this event last year by accident. I was checking in at Yelp and I happen to find myself on the website, checking off my notifications. This was right there on the top of the page. I saw that it was held at the Santa Anita race track and I clicked that "I'm In!" button.
I love this event because it not only showcases ramen houses in the US but they invite authentic ramen makers from Japan. That's the main reason why I wanted to go. Last year, my mom and I only tried 3 and two of them were US-based. One was Shin-Sen-Gumi. I've always wanted to try it. (In fact, just two days ago, the fam enjoyed an amazing ramen dinner at the
Rosemead
branch!) The other was from Las Vegas and it had this milky broth that actually had milk. It was strange but I loved it the most out of the three. The third one was this strong one from Japan. I forgot what it's called now but it was good too. Last year's event ran rather expensive because it was $8 per bowl and it was a small-ish serving. My mom and I shared and we weren't full by the end of the 3 bowls.
This year was the same. Entrance was $5 and it was $8.50 per bowl. The fifty-cent increase was justifiable because the bowls and servings were bigger this year. I had to share that with my mom AND brother. Also, we tried FOUR bowls this year. All of them from Japan.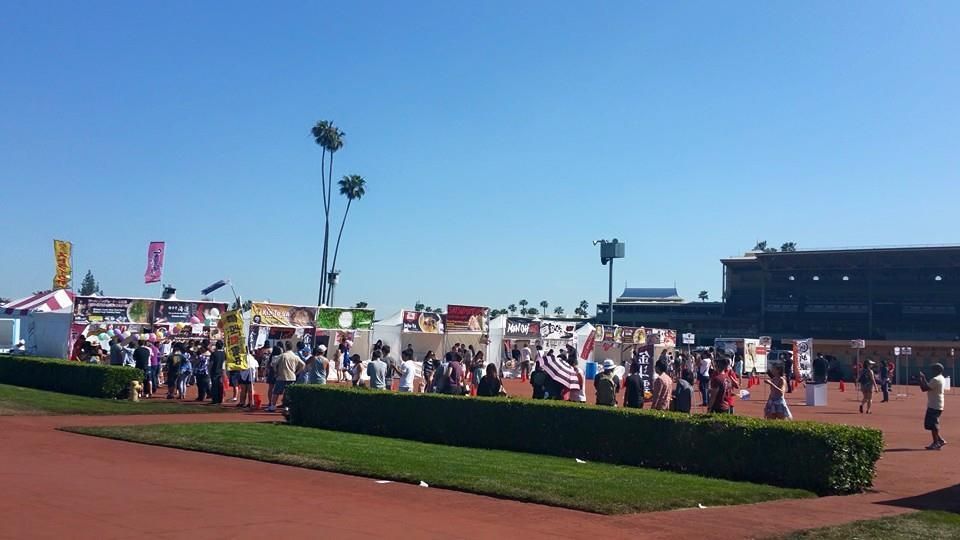 It was an intensely hot day for a bowl of ramen, let alone four. But it was delicious!
Kin-to-Un, Kagoshima. Bai-tang
Kurume tonkotsu, Tatsunoya, Kurume.
Shrimp tonkotsu. Osaka Ramen Collabo.
Miso Bai Tang. Wakamusha, Fukushima.
I would've loved to sample the US-based ones too. But we only went that one day and there wasn't enough time to try them all. Ramen is one of my favorite food in the world. The
Shin-Yokohama Ramen Museum
is one of my must-go-to places. If I go crazy over this Ramen Yokocho event, can you imagine what I'll do at a whole building full of ramen shops? Yeah. What diet?
And oh, at last year's event, I was wearing a Divergent shirt. This year... well, I pulled out the first tank top I touched. Same story with my brother. And we're sticking to that lol.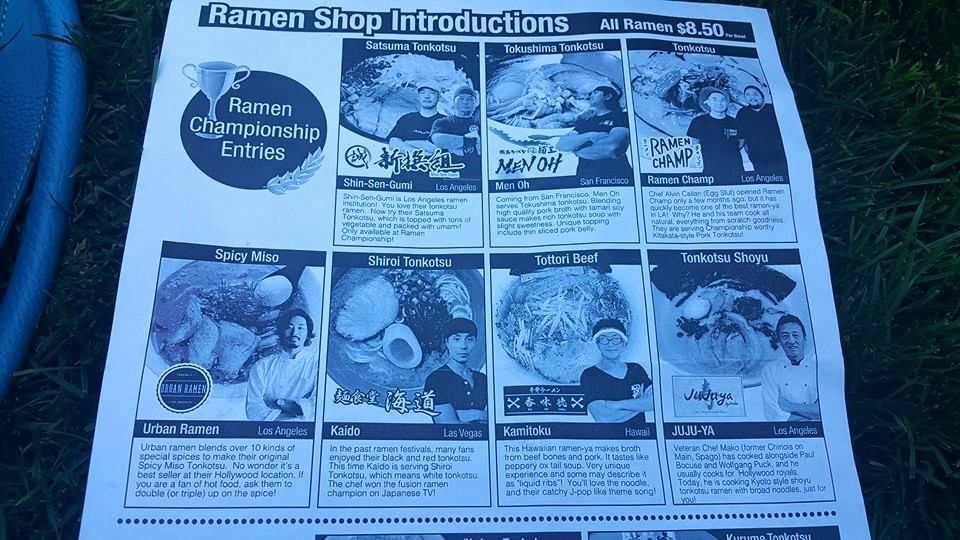 US-based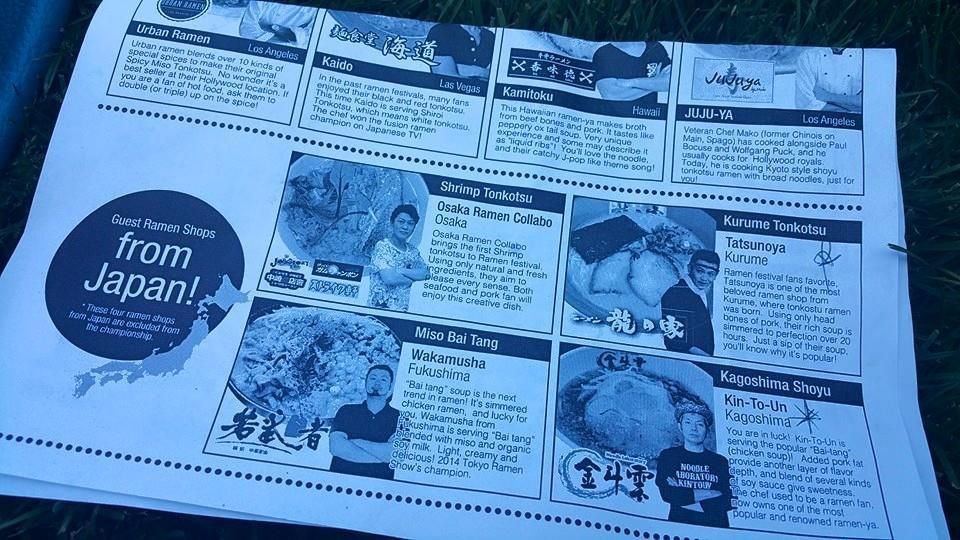 From Japan. Tried them all!
I had this last year.