WonderCon Anaheim 2015 - Volunteering!
It's the most
WonderCon
time of the year. Look who's bitten by the con bug.
And my passes were free! I signed up to volunteer. When you volunteer, you badge for that day is free. I went Saturday and Sunday. Three hours each day of "work" and then you have the rest of the day free. That worked out well for me for this particular con because I only really wanted to listen to one panel -
The Hobbit
one, hosted by TORn - and I wasn't looking to buy stuff in particular. Volunteering did cut my walking around time significantly but I still enjoyed myself.
WonderCon is like a sister convention to SDCC. It has less of the TV/film pop culture stuff and an overwhelming amount of comics. These artists are so frickin' talented. I wish I were that kind of fan that puts pictures up on my walls or the one who collects artwork in general. Then I would've burned through my budget faster than I did. I actually did pretty well at this con. I only bought a Dancing Baby Groot Funko Pop doll and a
Persona 4
art book for my brother. I also have an official WonderCon poster that I got from volunteering and a
Dead Rising
poster signed by
Zach Lipovsky, Jesse Metcalfe,
and
Dennis Haysbert
. Yes, John Tucker and the Allstate guy.
Volunteering is really interesting. I mean, you volunteer for three hours and in exchange, you get to attend the convention for free. If the news that WonderCon is moving to the LA Convention Center next year, then all I have to fork up is train fare and food on top of whatever merch that I'd be interested in. According to the staff, they're in constant need of volunteers. A big convention like that with limited number of paid staff? Yeah, I got some interesting assignments in those six collective hours.
My first assignment started on Saturday, 1pm to 3pm at the Programming Department. When I first got there, I picked a schedule based on what panels I wanted to see. For Saturday, I only really wanted to see the Capcom panel in the morning. I had enough time to have lunch before showing up at the volunteer lounge 15 minutes before my shift. Then a staff member will gather everyone up in a single file, like grade school children. It was pretty low-key. Some of the people in my shift were sent out right away to serve as "clickers", those people by the door counting how many people are coming in to watch a panel. I stayed behind and was sent to drop off name tags to different rooms for the next schedules panelists. Twice, I did that. In between, the staffers were very friendly and insightful about the inner workings of a con. Working a con is so much different than being an attendee. And being a volunteer gives you a glimpse of that side.
Halfway through my shift, I was assigned to assist at the
American Odyssey
panel. That NBC show, which premiered Easter Sunday, is like the main sponsor of WonderCon. The guy said that they paid for the biggest advertising. We were assigned to give out freebies per row and then as people were coming in. The panel included an advanced screening of the Pilot episode. So I watched it all - and honestly, LOVED it - but it didn't even occur to me that the woman in the lead role is no other than
Pushing Daisies
'
Anna Friel
. Really. On my way to the backstage to get my stuff, I bumped into
Peter Facinelli
of
Twilight
fame. Again. I've seen this guy randomly at least 5 times!
After that, I wanted to check out the Cartoon Voices panel but I also wanted to walk around the exhibit floor. I opted to shop around until closing. Most of my time was spent watching cosplayers. A lot of them were outside by the fountain rather than inside the convention halls. And oh man, the creativity is just off the charts! There were a TON of Disney princesses and DC characters. And Captain Americas as well as Doctor Whos.
The main
The Walking Dead
cosplayers were the Reel Guise members. I've seen them at
Comikaze
and they're just awesome. My folks stayed around just to see them in action! I also saw those adorable Ewok kids. What's awesome here at the Anaheim Convention Center is that they have a fountain that serves as a focal point for everything. People gather there to just laze under the sun, eat, hang out while cosplayers are provided with a perfect setting to pose and have their photos taken.
The food situation wasn't that good. I'm a lover of food trucks but the choices here were too similar to one another. Variety wasn't the best and the prices are not good at all. There was a truck by
Chopped
champion chef. The meatball burger was good but I don't think it warranted the $20 price tag.
I didn't take a lot of photos inside the convention hall. The cosplayers were all outside. At least, the good ones were. The fountain area provided a good place for themed photo shoots and group shots. I love this whole cosplaying community because they're fellow nerds and we nerds appreciate one another whether we dress up or not. All the dream crossovers happen in cosplay.
I'm not talented enough to go all out but I try. Both my first days at Comikaze and WonderCon, I was dressed up in a
Harry Potter
theme. I finally got to wear my Marauder's Map dress from Hot Topic and I brought my Hogwarts cardigan with me. On day 2, on both cons, I wore my tartan skirt from Uniqlo with my Snow White tights. I love those tights, omg. Cosplay is mostly a passion project and I'm sure that it makes their day when people ask for pictures with them. I don't dress up but I kind of got a sense of that. Within three minutes of arriving at the venue, someone commented that she liked my dress. And between me and that person, she was the one dressed up. But already, that made my day. I basically had zero effort but she still liked my outfit. And while I was in line for food, the lady behind me said she LOVED my hair and couldn't believe that I didn't bleach it and I did it at home.
On day two, I was making my way from the Hilton to the convention center when one of the security personnel said that my shirt was awesome. I don't have a photo of it, unfortunately, but it was Death the Kid from
Soul Eater
. Then I was sitting at the volunteer lounge waiting for my assignment. The day hadn't officially started yet. Another volunteer approached me and asked, "Are those hose or did you really do that to yourself?" Meaning,
did I have Snow White tattooed half and half on my legs.
Hahahaha! I get that most of the time when I wear those tights. Yes, my legs are that white that they blend in with the stockings.
Speaking of Day Two, I was assigned to the pre-registration desk. I made people's days better for three hours! I thought it was going to be uneventful mindless work, scanning tickets and giving people their badges but it was kind of fun and rewarding. If I am to volunteer again, I want this job. XD I got to be cute and pretty and preppy. I mean, I kind of have to. I met first timers, foreigners, kids, etc. and I want their introduction to WonderCon to be a positive one. I tried to be as "happy" as possible. And you know what, my cheeks didn't hurt from smiling! It wasn't perfect or anything; my scanner didn't work if I'm scanning a phone, but I met Kiki, Chewbacca, Captain America, Loki, and so many characters in my 3 hours there. I just wished my scanner worked for phones. ;-)
My only panel on Sunday was the one for
The Hobbit
. And boy, did it give me so much feelz. BOTFA is easily my favorite film from that trilogy but even that left me wanting. The extended edition is definitely the movie that I want to see. TORn showed a photo of the funeral of the Line of Durin and it made me tear up so bad. And all the Thranduil theories... I can talk Tolkien all day to anyone who is martyr enough to listen. November cannot come fast enough.
Anyway, the rest of Sunday was spent walking around one last time (har-har). I didn't buy anything except food and drink lol. My last day was cut short because I had to check out of the hotel at 4pm but the con officially closes at 5pm. So that's an hour that I missed but it's all good.
Rumors say that WonderCon will move to the Los Angeles Convention Center next year. Fingers crossed! If not, then we'll do this all over again.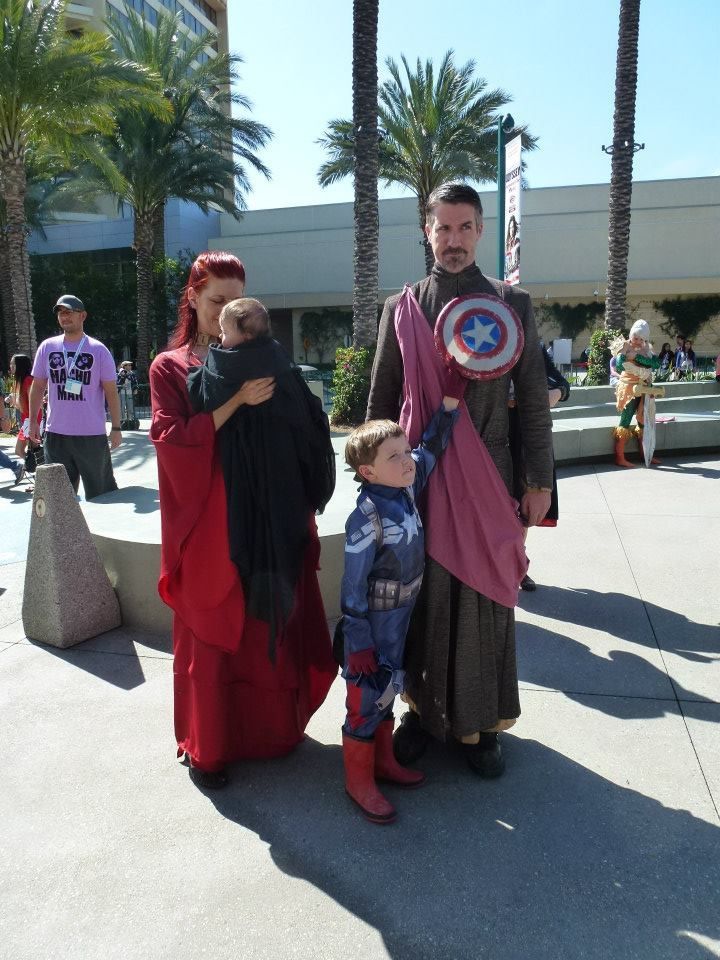 BEST LITTLEFINGER.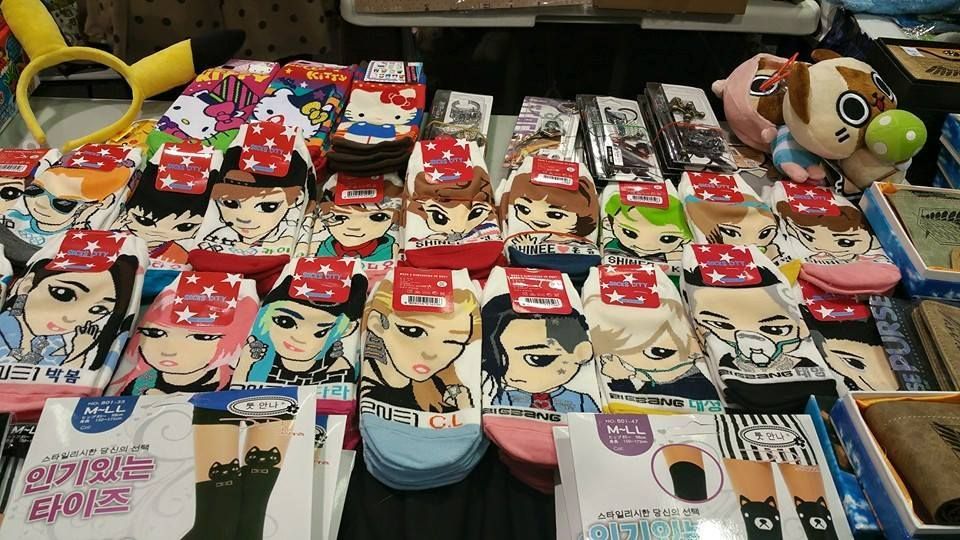 Of course.