Outlander at Paleyfest [20150312]
The second half of the first season of
Outlander
premieres today in New York City but lemme tell ya, I already saw the next episode. And it was worth the #Droughtlander.
How, you ask? Give thanks to Paleyfest.
Outlander
was included in this season's LA panels. Wow, my last Paleyfest attendance was YEARS ago when
Castle
was still very new.
FIVE. YEARS. AGO.
I already met
Diana Gabaldon
at a book signing events and I was just so excited for the TV series. I missed them at SDCC and those other panels and appearances but I knew that it was only a matter of time before I ran across this beautiful cast. Yes, the actual premiere is in NYC but Paleyfest LA got first dibs. The Paleyfest was held at the Dolby Theatre this year, the place where they hold the Academy Awards.
But before that, there was another thing going on at Hollywood Boulevard that day. US President
Barack Obama
was in town for the
Jimmy Kimmel
show.
The event was livestreamed via Yahoo! and there might be an archive of it floating around. It was understandably a rather subdued panel. It's not as wild as I remembered with
Castle
or any of the other similar panels I've been to. Mainly because the audience demographic for this show and book series is in the more mature female side of the scale. That's fine too. There won't be much catcalling or rowdiness. And there wasn't a lot of things the can potentially cause secondhand embarrassment. People were respectful; a lot of them were first time Paleyfest attendees and like I said, the older crowd.
If you've seen the first episodes of
Outlander
, you'd know that it has its share of sex and gore. I mean, c'mon... it's Starz. I happen to be the lucky one to sit beside someone who is obviously VERY uncomfortable with those kinds of scenes. The lady kept on covering her eyes, sighing, scoffing, and commenting that she "cannot watch this...
thing
!" I was laughing inside. Well, maybe she's a fan of the BOOKS but not really of the SHOW. I understand that. *shrugs*
It was a fun panel, prudes and low key-ness aside. I love that
Kristin dos Santos
seems like a genuine fan of the show and was as excited as the audience. She had games, drinking, very interesting questions, more drinking. The cast, as well as
Ron D. Moore
and Diana Gabaldon made the most out of it; they made the panel fun and interesting.
Sam Heughan
looks like
Alexander Skarsgard
from afar. I kid you not. Especially with his hair at this event... blonde, in a bun, his 6'3" self dressed in a suit. How many times have I seen ASkars in a suit with his hair slicked back? I should know.
Caitriona Balfe
is a vision. Her sense of style is amazing. She knows what looks good on her. And her makeup, so simple and clean.
Tobias Menzies
, you, sir, are so dapper, I can't even. You may hate his characters in the show but he's so charming in person. (And I love that he attended
Benedict Cumberbatch
's wedding.)
Ron and Diana are amazing too. I love listening to creators talk about their work -- their inspirations and their processes. And I'm happy that the audience threw intelligent questions and not just those rather cringe-worthy fangirl-y questions. My favorite questions were about the sci-fi aspect of the story - "Do we know how the whole time-travel thing works or should we leave it to the reader's/viewer's imagination?" - and the fact that the Wedding episode was written and directed by a woman - "Was that planned or a happy coincidence?" Oh, was she paid the same as the men. And she was.
The Q&A-ish game with Cait and Sam was fun. Sam partnered up with Tobias and that was super fun! The "bromance" between Sam and Tobias was just GOLD. They all looked so gooooood together.
I wish I had more to say but if you can find a link to the video archive, please leave it below. Like I said, it was more of a grown up panel and everyone behaved themselves. I will leave you with a few more pictures of these beautiful people.
Outlander
comes back April 4 on Starz.
As always, please credit if you're taking any of these.
Kristin dos Santos, host
Ron D. Moore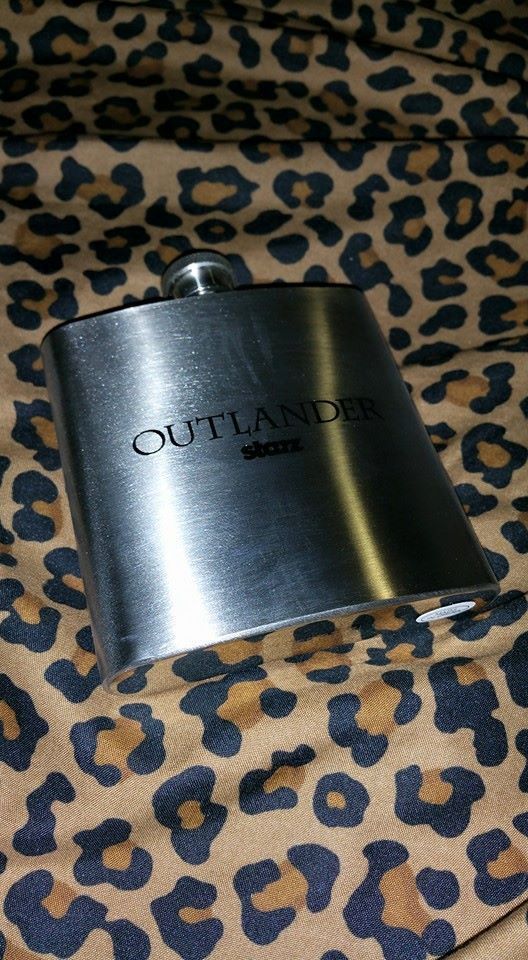 This will come in handy.