Here we go again. BIGBANG "MADE" in (the) USA 2015.
I can always count on BIGBANG remembering that there is a whole area of "world" outside Asia. As much as I would want to join my fellow Pinoys in partying it out K-pop style, I'm not due for another uwi yet. Just when I thought YG needs to be schooled on geography again... they pull out 32 dates in my area.
Remember last year's
bloodbath
? I got my non-VIP ticket from that firefight. And how about the 2nd
bloodbath
? I was fcking victorious in that bout. I never ever regretted spending that much for those two epic days. (Read about the
sound check experience
and
concert picspam
.)
This time, D-day will be on

JUNE 12, 7AM PDT

.
Seven... in the damn morning. It's okay on a Friday since I don't work Fridays anymore but we have a guest that day and I have a whole Universal Studios day planned out for her. I - and my bank account - will be bruised and battered by midday. But no worries, I have a fellow warrior to help me with ticket buying. I will be enlisting the help of my champion brother who scored me the Meet & Greet tickets to this Friday's Epik High show. He could work on LA and I can work on Anaheim. Or we can just both work LA. Gaaaah, this is a much harder decision than last time.
(At least G-Dragon can truly say "What's up, LA," and it's gonna be correct lol.)
VIP is still my preferred ticket. Having experienced that previously, I mean, those moments were worth more than the $300 price tag. And back then, I had a 2nd date where I could just enjoy the show and not worry about pictures. Looking at this year's dates, LA in on Saturday and Anaheim is on a Sunday... hmm... I have 3 weeks to decide. But definitely LA, for sure.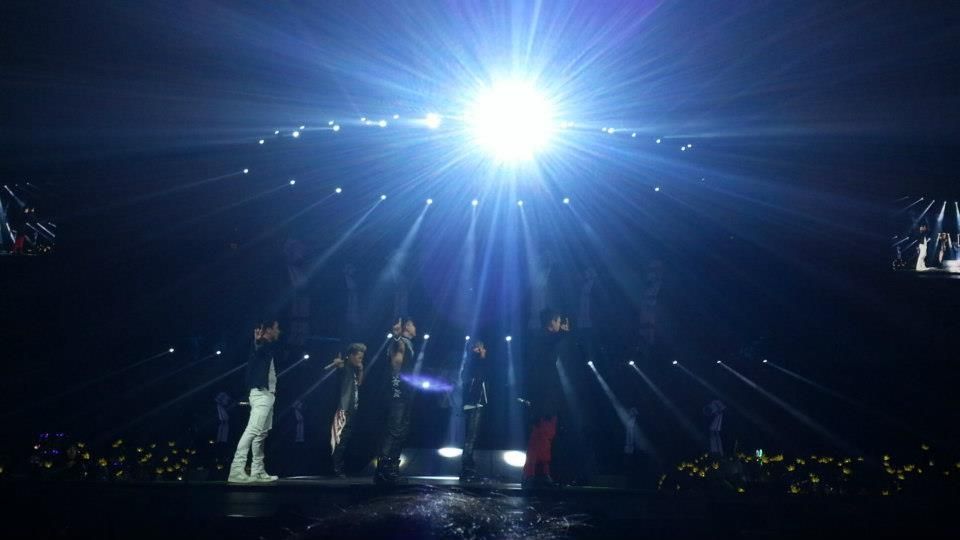 My only decent group picture of my boys.
+++++
This wonderful news comes in the same week as the Epik High North American tour stop in Los Angeles. Can you believe... it's this FRIDAY already! No way can they call me in for work that day lol. I'm listening to 고마운 숨 right now, one of my favorites from Tablo's solo album, Fever's End Part 2. I know that the chances of him performing that is slim to none but here's to hoping. Like I said, if they perform Fan, that's my ticket's worth right there.
But it also comes with the news of the
Comikaze 2015
ticket sale. June 3. Brother and I are planning another Saturday and Sunday badge. I know this doesn't sell out fast but maybe they will have some kind of early bird discount just like Anime Expo. And then there's that Universal Studio trip. Oh lordy. (Don't get me started on KCON and hopefully, another year of
Josh Hutcherson Nike 3on3 Charity Basketball Game
.)